BBGI Group is the first independent wealth manager, fund manager and advisor authorized by FINMA since 2008.
Since 2002, we have been advising institutional and private investors on how to plan, implement and monitor their investments, with solutions tailored to constant change and a unique vision of the financial markets.
Our management philosophy is reflected in our logo: the bear and the bull, which symbolize the constant adaptation to different market phases and financial cycles.
BBGI Group was established in 2002 by Alain Freymond and Fernand Garcia, who are currently the sole shareholders of the company. Together, they co-direct all investment activities within the firm. BBGI Group is one of the few independent asset managers, specialized in institutional asset management. The Group is regulated by the Swiss Financial Market Supervisory Authority (FINMA) and is also a member of numerous financial associations, including the Swiss Association of Asset Managers (SAAM).
Alain Freymond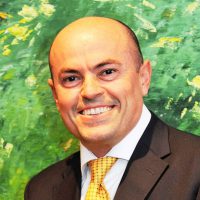 Fernand Garcia
By entrusting us the management of your assets, we will take care of all necessary aspects to ensure optimal functioning and the fulfillment of your mandate. If you already have an account with a banking institution, you have the option to keep it, and simply give us the power to manage it. Furthermore, we can also open accounts with one or more of our network's twenty custodian banks and put you in contact with other professionals according to your wishes and needs (lawyers and tax specialists), directly from our offices.
In a world where most financial services are consolidated and organized vertically within the same entity, BBGI Group offers a very successful and efficient alternative. We follow a more horizontal structure based on optimizing the skills of specialized partners, each performing in their spheres of competence. This structure provides greater transparency, and above all a better overall service for our clients.
Commitment and Regulation
BBGI Group is directly regulated by the Swiss Financial Market Supervisory Authority (FINMA) and is a member of the Swiss Association of Asset Managers (SAAM). BBGI Group has been audited by KPMG since 2002. All BBGI Group investment funds are under Swiss jurisdiction and are also audited by KPMG. We are also signatory of the ASIP Charter, written by the Swiss Pension Fund Association, and member of several institutions or "think tanks" on pension funds such as the Forum of the Second Pillar (Vorsorgeforum) where we use our experience to contribute to the sector's development.
We have established an extensive network of prime custodians (renowned Swiss and international banks) to whom our clients entrust the safe-keeping and administration of their assets, in their own name, independently of us. The custodian bank ensures that only the client can access their assets as the sole guarantor. As Manager, BBGI Group, shall not under any circumstance be authorized to withdraw any funds or assets from the client's account. Furthermore, it may also act as a second supervisory body to ensure compliance with management constraints. This constitutes an additional guarantee for our clients in terms of security and trust.
Our independent manager structure gives access to an unlimited number of products. Our research team analyses, selects and systematically screens the best and most successful investment management products offered by third parties in order to compile a high-performing range of management products. A "best in class" approach is applied to more than 3000 shares, and several hundred investment funds to implement our investment strategy and meet our clients' growth and capital preservation objectives.
BBGI Group is a pioneer in combining both tradition and innovation while constantly striving for excellence. BBGI Group's investment management is based on several principles:
Anticipating the various economic and financial cycles to seize market opportunities
Building portfolios based on the convictions stemming from our analyses
Protecting our clients' portfolios through a policy of active risk management