An efficient, diversified index
This benchmark index is targeted at investors wanting to observe or get involved in the positive development of the renewable energies sector to optimum effect. Since 2008, it has been mirrored by the Swiss registered investment fund BBGI Clean Energy Fund.
By creating one of the first broadly diversified funds in alternative energies, as well as one of the first Swiss-registered funds in this sector, BBGI Group offers a better overview of the alternative energies market and offers investors a high-performing investment vehicle as compared to others on the international stage.
BBGI Clean Energy 100 Index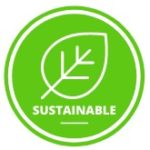 A systematic diversified strategy that has produced an annualized return of +13.26% since 1999.
The surge in interest in renewable energies did not dry up in January.
The current popularity for renewable energies is unprecedented. Indeed, in the year 2020 a total of 501.3 billion dollars have been invested in the ecological transition worldwide, a figure that is +9% YoY higher than in 2019, despite the economic shock caused by the global pandemic. The investment in renewable energy more specifically is the most important sector (303.5 bn/$) and is increasing by +2% YoY. Next comes the electric mobility sector, which has attracted $139 billion in investment, represented by flagship firms such as Tesla and less publicized players such as Volkswagen. Other less visible categories are also rising sharply, such as heat pump installation, which is up 12%, and carbon capture […]
Don't miss out to discover our full article by clicking on the button below:
If you wish to access our archives, please click on the button below
The BBGI Clean Energy 100 index and the indexed investment fund linked to it are made up of 100 equally weighted securities from companies specialized in alternative energy. The nuclear sector, which is sometimes considered a form of alternative energy, was not one of the sectors chosen when the index was created.
It is composed of companies developing innovative technological processes in the production, transmission and storage of energy, in the following sectors:
Solar
Wind
Biofuels
Energy efficiency, storage, hydrogen, etc…
We take special care to diversify the fund in terms of sector, geography and currency.
The BBGI Clean Energy 100 index has comfortably outperformed the other indices available since their creation and has the longest track record in the sector.
Invest in a sector of the future, through a diversified strategy
Alternative energies are the only way out of the oil impasse.
Why the BBGI Clean Energy 100 Index ?
31.12.1999 - 31.01.2021 Performances
Annualized performance, in %